REACH NEW CUSTOMERS AND GROW SALES.
Accommodations, attractions, tours and events can reach new customers through a broad range of distribution channels and unique campaigns, brought together in one platform.
UNLOCKING THE POTENTIAL OF THE WHOLE INDUSTRY.
The Exchange works with a diverse range of suppliers to help these businesses reach new consumers, grow sales and increase profits.
ACCOMMODATIONS
From boutique hideaways and luxury spa resorts to family-run guesthouses and vacation rentals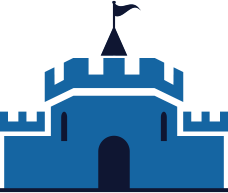 ATTRACTIONS
Museums, zoos, discovery centers and family-run activity farms
TOURS & ACTIVITIES
Mountain bike tours, cooking schools, large-scale activity centers and more
EVENTS & FESTIVALS
Music festivals, conferences and cultural events
SIMPLE AND TRANSPARENT PRICING.
Pay nothing until you get an online booking. You can opt in to as many distributors as you like and make as many updates as you want. For each online booking, you pay the Exchange a small fee of 3.5% along with any distributor commission due.
A CLICK AWAY.
Trying new channels and reaching new customers has never been easier. Opt in or out of any distribution partners, whether that's local Destinations, domestic Distributors or international OTAs in harder-to-reach markets.
STILL HAVE QUESTIONS?
Here are some of the top ones we get asked.
What's the difference between Tourism Exchange USA and a channel manager?
A channel manager usually syncs bookings and availability and won't normally have the same capability as Tourism Exchange USA to pull content from across distributor systems.
Channel managers also typically only link to 'on account' distributors, rather than to direct booking websites to which the Exchange also connects.
How much does it cost to use?
Tourism Exchange USA operates on a simple commission model. Suppliers load gross rates. Suppliers then pay a 3.5% booking fee to the Exchange for each Exchange-originated online booking and commission to distributors as agreed when you opt into their channels. Distributor commission is clearly displayed prior to opt-in and the 3.5% booking fee is only paid out when a Tourism Exchange USA-originated online booking takes place, never before. There's no cost to register.
TALK TO US.
Have more questions? Call us at 800-348-3809 or contact us via the button below.
GET SIGNED UP.
If you've read enough, why not get signed up now?