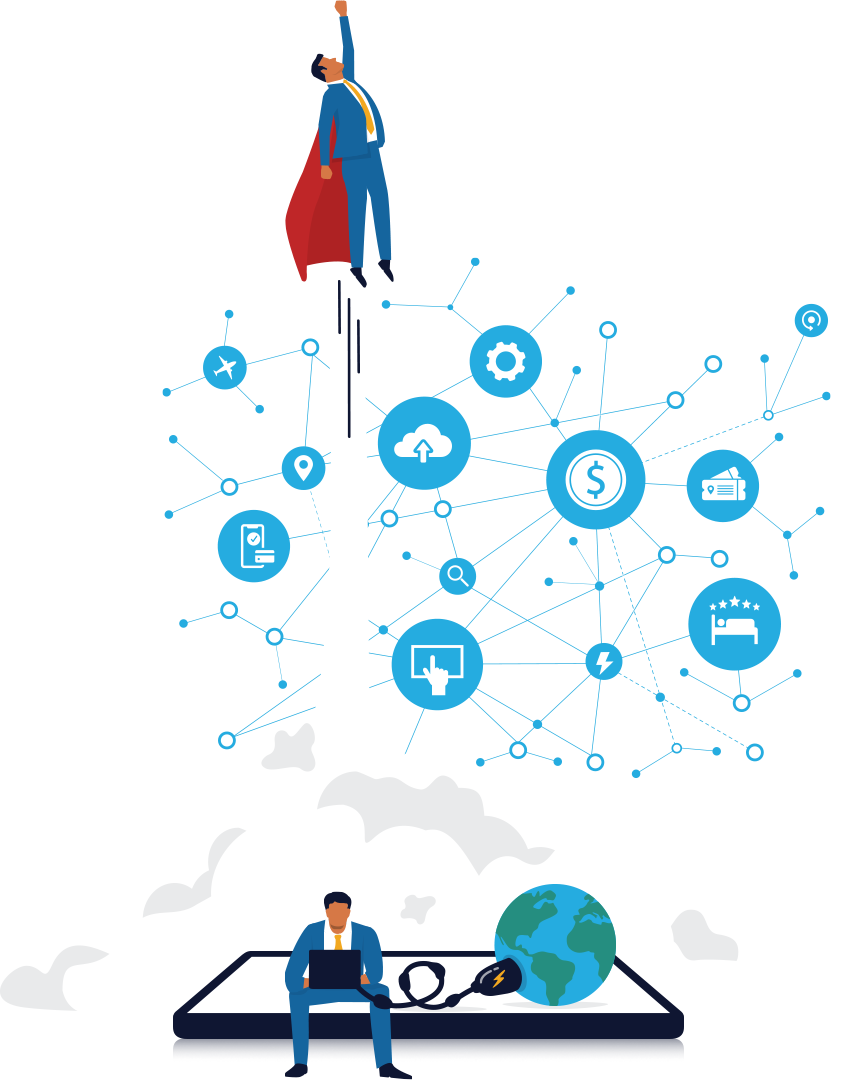 Power up your booking system.
Tourism Exchange USA connects a huge and diverse range of booking systems to an equally wide range of distribution channels – from those in hard-to-reach markets to specialty niches. You and your suppliers will immediately benefit from your connection to the Exchange.
TARGET NEW MARKETS
AND INCREASE YOUR REACH.
Accelerate your product roadmap at no cost, enabling your users to reach new and larger marketplaces. Connect for free with just the cost of API development and be a part of the Exchange's mission to make the US bookable.
ENHANCE, NOT REPLACE.
The Exchange is not a replacement for your existing system. It provides an enhanced service for suppliers, with richer content and analytics, by bringing together a wide range of distributors and booking systems all in one place.
Great news for
your Suppliers!
Connect to the Exchange and allow your suppliers to target new markets and customer groups, grow their bookings via greater reach and gain unrivaled benefits.
All the distributors you've ever wanted.
Your suppliers will be able to access a wide range of domestic and international distributors, from well-known OTAs to destination websites and niche distributors, including –
COVERING ALL THE ANGLES.
The Exchange makes it possible for anyone to connect with the platform and its distribution partners.
property management and booking systems
Live automatic synchronization puts you in full control of your rates, availability and content.
channel managers
The platform is connected to channel managers across diverse areas of the tourism sector.
epos & ticketing
The Exchange connects directly, allowing suppliers to seamlessly distribute their products on a number of channels.
distributors & destination management
Add direct bookability to your website and partner with leading Destination Management Systems.
STILL HAVE QUESTIONS?
Here are some of the top ones we get asked.
How much does it cost to connect with Tourism Exchange USA?
As a connected technology partner, you'll only need to pay for the internal time and resources involved with connecting. There are no further connection costs.
TALK TO US.
Have more questions? Call us at 800-348-3809 or contact us via the button below.
GET SIGNED UP.
If you've read enough, why not get signed up now?